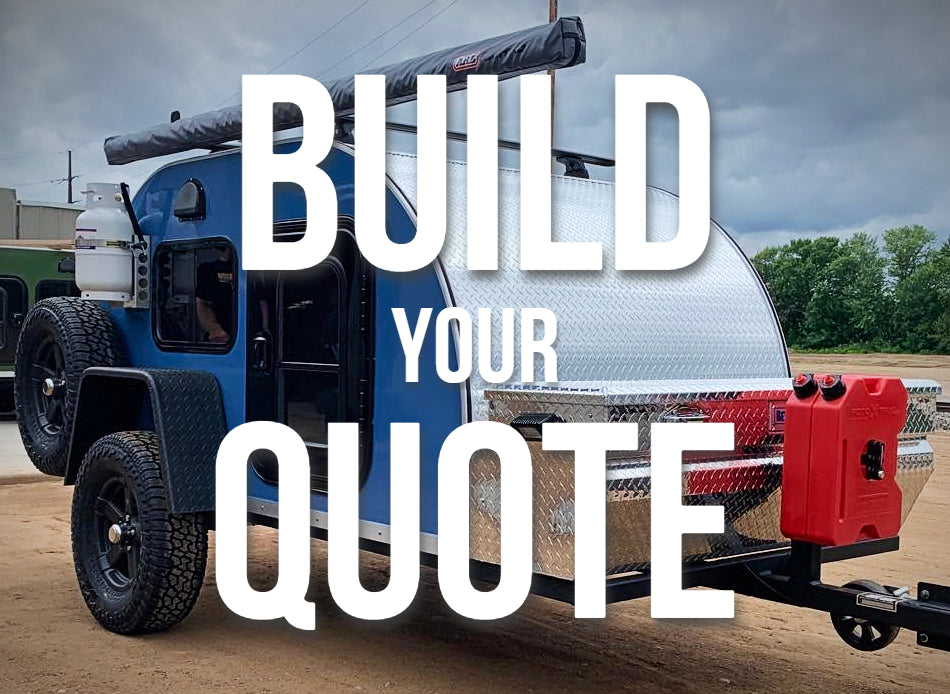 Welcome to our updated quote page!

Good news!  We are once again able to offer some of the products that were not available earlier this year due to supply chain issues!  We have also added a few new options and accessories that work well with our Teardrops, so if you have put in a quote already you may want to take another look!  
Download the TCTeardrops model spec sheet here!
To learn more about each of our teardrop models, you can click their link below (opens in a new window):