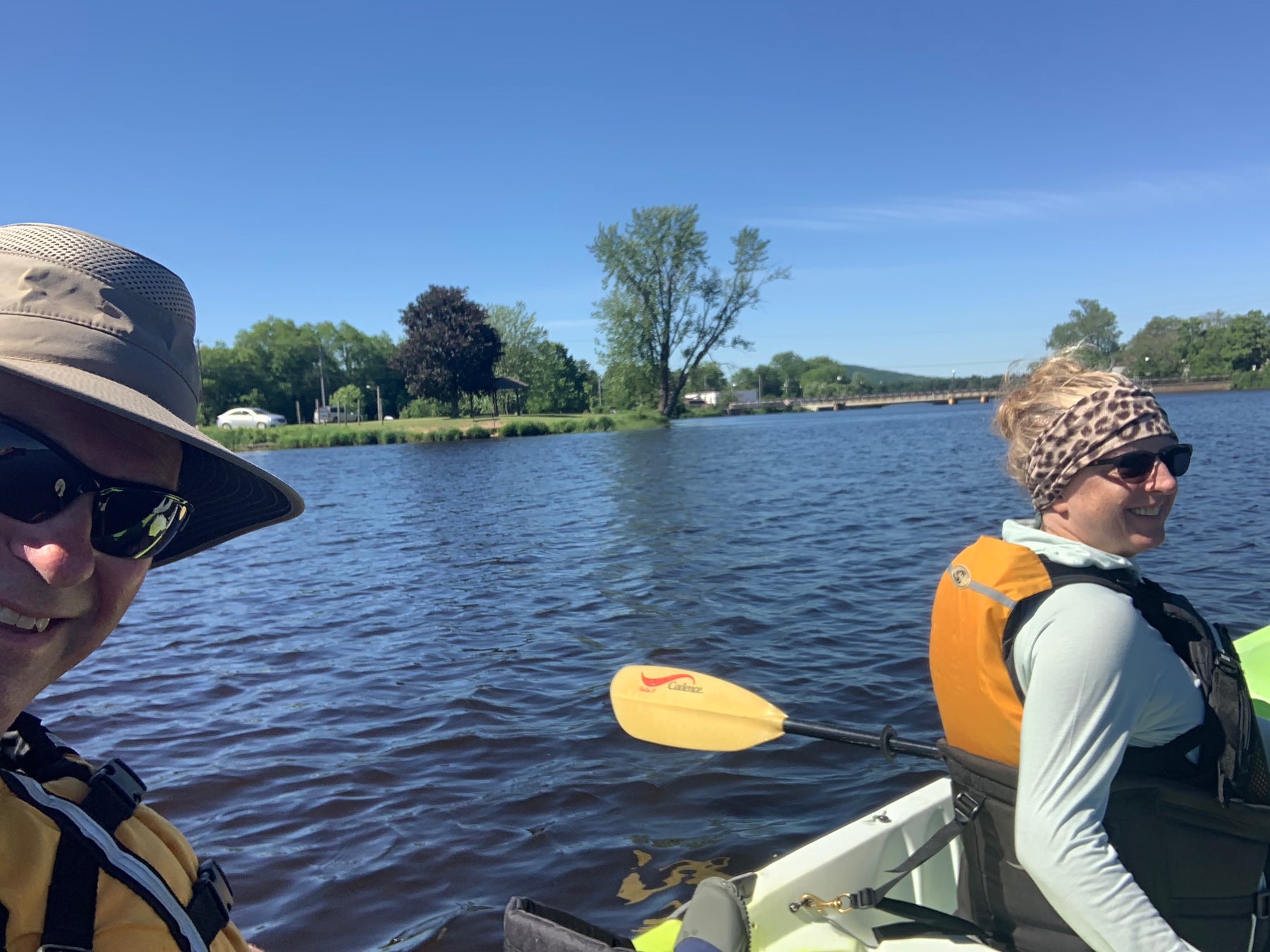 Thanks to YOU...
We are often asked why we started this business.  It's a question we love to answer!  You can read the whole story on the "About Us" page of our site.
But as always, there's more to the story.  We have many people and circumstances to thank for making it possible for our fledgling company to stay afloat...
Not long before we started building Teardrop trailers, our love of camping and kayaking drew us to the world's largest canoe and kayak expo, Canoecopia, held every March in Madison WI.  We had met another couple while kayaking the sea caves at Meyers Beach on Lake Superior the year before, and they invited us to join them at Canoecopia, the "World's Largest Canoe and Kayak Expo" (thank you, Don and Marianne)!  So naturally, when we started our own business we decided get a booth and exhibit our Teardrops at the next Canoecopia Expo.  At that time we were only one of maybe two camping trailer manufacturers there. Most campers, especially Teardrops, weren't designed to haul kayaks, canoes or bikes, but TCTeardrops are specifically built to haul all of those and more. That first Canoecopia show was a hit for us and we have been finding new customers there every year since!
Canoecopia also brought us to the attention of Capital Brewery (great people and great beer!), and they decided to purchase numerous TCTeardrops to use for a promotion with their distributors, which gained even more attention and sales for our company (Richard, we owe you a few)! We also met the owners of Indian Trails Campground in Pardeeville, WI during Canoecopia, and not only did they order the very first Off Road package, they also purchased several more Teardrops for the sole purpose of renting them to people from their campground. Thus our "Try it before you Buy it" program began, thanks to Dave and Myrna, who have been fantastic advocates for our business and have helped initiate many new sales over the years. We also had our first annual TCTeardrop Camp Outing at their campground, which has now been taken over by some amazing friends and customers (Mike and Michelle you know who you are!) so we could  take our outings on the road to different parts of the country each year, as we have customers in almost all 50 states now. 
Thank you all, there too many to name...we wouldn't be here today without the love and support of our TCTeardrop family!!
Todd and Carol